About Our Authors
George V. Hart (1910–1992)
George was an electrician most of his adult life. He worked on projects all over the world. When his health prevented him from working, he decided to fill a need in the industry—a useful, pocket-sized, one volume electrical toolbox library. When he was a young man, his boxing nickname was "Ugly". He decided this was the perfect name for his book.
Chris Benson
Chris Benson spent his entire life in and around the electrical industry. As a second generation electrician he began working as a summer helper when he was sixteen years old. Several years later he became an apprentice in Chicago's IBEW Local #134. On his first day he received a copy of Ugly's Electrical References. Chris attended the IBEW-NECA Technical Institute where he became a journeyman electrician and eventually earned an Associate's Degree in Electrical Construction Technology. Chris went on to serve as a journeyman, foreman, and general foreman working on commercial and industrial projects throughout the Chicagoland area. Chris has completed educational programs at DePaul University and the University of Chicago; he is currently working on a master's degree at Harvard. After more than twenty years as an electrician Chris left the field and began working as a writer and editor of trade related textbooks. He now serves as the product manager updating the entire line of Ugly's electrical reference products.
About Ugly's

For more than 35 years, customers have turned to Ugly's for all the information they need, where they need it most: in the field. Updated regularly to meet the latest Occupational Safety and Health Administration (OSHA) regulations and the National Electrical Code® (NEC), these convenient pocket-size guides deliver quick, accurate answers in a unique, one-volume "tool-box library" format to ensure electrical and plumbing jobs are completed safely and correctly every time.
ASSOCIATED BRANDS
Jones & Bartlett Learning
The Ugly's Professional Reference Series is developed and distributed by Jones & Bartlett Learning, our exclusive publisher. As a world-leading provider of professional training, emergency medical services, fire and rescue, and health sciences resources, Jones & Bartlett Learning is your source for instructional, assessment, and learning-performance management solutions for the secondary, postsecondary, and professional markets.

Visit www.jblearning.com to learn more.
ClickSafety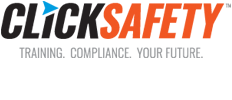 ClickSafety, an Ascend Learning company, is the recognized leader in online safety training programs. ClickSafety's award winning online training programs provide a flexible, customizable, and "student-centered" interactive e-learning platform.

Visit www.clicksafety.com to learn more.
Ascend Learning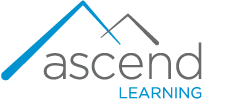 Ascend Learning is a leading provider of technology-based educational, curriculum, and assessment solutions for healthcare and other vocational industries. Comprised of nine distinct companies, Ascend Learning specializes in delivering industry-leading products that serve the secondary, post-secondary and professional education markets in nursing, allied health, emergency services, insurance and finance industries, fitness and many other health science professions.

Visit www.ascendlearning.com to learn more.